Welcome to our Freebie page.
We've loaded this page with some great, FREE WP Plugins that you're going to love.
You may not need all of them, but you're sure to find one or two that will be useful .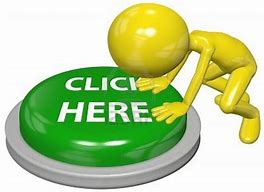 Click Bar WP Plugin
Designed to add scarcity to a page or post,  Click Bar adds a countdown timer bar to either the top or bottom of your post or page.  It lets you enter a text block that lets the visitor know what the countdown timer is all about and when the offer etc., will end.
You can set the color of the bar and the countdown date that you want it to count down to.  The Bar Text entry lets you to put your information in.  You can then add the button text which will display in the button (i.e., click here).  You will then enter your redirect link that you want to redirect the visitor to once they click the button.  Click Bar will then create a shortcode that you can past onto any page or post

Facebook Link Post WP Plugin
This plugin provides a way to place redirects in the images that you post to Facebook. To create a new Facebook  Post, you can use your own graphics or the stock graphics that are provided in the plug in.
You can create the image for Facebook using the plugin by selecting a graphic, entering you Link URL that you want to redirect to and the caption for the post ("This is a test "or "Click Here To See My Great Offer"). And then "Save and Exit".  The next step is to share this on Facebook.  To do this, click on the "share" button that is displayed, and it will take you over to the Facebook Share dialog.

FB Pixel Insert WP Plugin

Add a Facebook tracking to all of your WordPress site pages and posts in seconds and start taking advantage of retargeting to increase your sales and conversions.   A FB Pixel is nothing more than a section of code that is provided by Facebook to install on your posts and pages and it's used to track data buy collecting data from all visitors that visit. This can help you target these visitors and collect the necessary information to retarget them with targeted pages.  You can now create custom audiences using this data.
The FB Pixel Insert can save you the effort of getting this FB Code into your pages and posts.  Just paste your FB Code into the Code field provided by FB Pixel Insert and you're done.  FB Pixel Insert will put this code into every single page on your website.
In The End WP Plugin

Any time you do product reviews, you need to make sure that you have complied with the FTC rule that requires you to display a disclaimer if you receive compensation for your endorsement.
In The End places your FTC compliance statement on the bottom of every page or post on your site.
SAMPLE:
A quick note about the reviews I do on this site. The product vendors give me access to their products for free in order for me to do my review. However I make no promises to them regarding the results of my tests or what I will write in my review. Should you click a link that takes you to a sales page for a paid product for sale this link will be an affiliate link and I will be paid a percentage of the sales price should you decide to invest in it.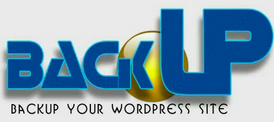 BackUP WP Plugin

Probably the most sensitive part of any WordPress site is the database. Plugins can be added back, themes can be re-installed, but if your WordPress database gets hacked or is corrupted then you are in big trouble. The database is where all the irreplaceable stuff is kept. Your posts, your pages, your content, your comments, everything that makes up your WordPress site is in the database.
These are on tabs on the WP BackUP page
Backups:  A list of your current active backups. To create a new backup just click Create New Backup. The backup will be done and the filename will be displayed.  You can then download this backup to your local hard drive for safety
Settings: Select when you want the backup done.  You can select Every Day, Every Week, Every Month or Manually Backup Only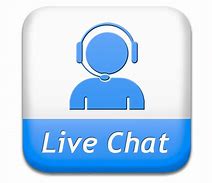 Support Chat WP Plugin

The Support Chat WP Plugin provides you with the ability to offer chat capability to specific pages or post on your website.  The software includes the ability to offer live chats when you are available on the internet, or to receive emails to a selected URL when you are not available on-line.  In both cases the visitor is able to see if live chat is currently available.
In addition, you can specify a seperate support agent to provide the on-line or off-line chat service if required.
There are several excellent You Tube videos which describe the installation and operation of Support Chat.
| | |
| --- | --- |
| https://youtu. lf9Fa_uEb14be/ | Install and Use   |
| https://youtu.be/bruMxebR_cA | Basic Functionality |
| https://youtu.be/pe0M_BYQ3Rw | Walk Through |
| https://youtu.be/ryjpoPqd9sE | Create SQL Database |

Slide Capture WP Plugin
Slide Capture is an interesting WP Plugin that lets you capture traffic that comes in through SEO or other means.  When a visitor arrives at your site, a small slide window will open up on the left hand side of  page or post.
The slide window will contain a heading and a video with a call to action button.  You can either autoplay the video or not, but the auto play will catch their attention.  If not, they can exit the box and they are still in your site for whatever reason that directed them to it   You can set how often you want to show to a specific visitor to your site.  You can set this to be up to 30 days.  It will not show on mobile devices.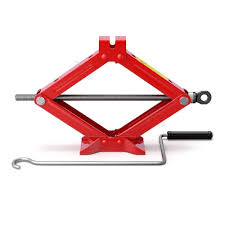 Jack Jacker WP Plugin

This is the original Jack Jacker plugin, which allows you to jack any web page and put your own call to action text over it. Jack Jacker is designed specifically to work with CPA OFFERS, AFFILIATE MARKETING OR NICHE MARKETING.
The idea behind Jack Jacker is that by jacking a webpage you can gain quality content and some authority in the process.  You can add Jack Jacker on any page or post, so find an article that you really like that has great content relative to your website.
It should be noted that Jack Jacker does not use iFrames since this would constiture a copyright infringment without the permission of the Jacked site.  Instead Jack Jacker ask the site, on the fly, to put the actual content of the page on your website.  Since it doesn't use iFrames, all the meta tags and graphics are all on your website.