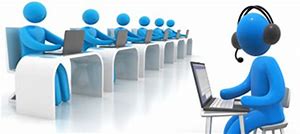 Autonars
Let's face it…..Webinars simply convert higher, lead to more engagement, sales and profits. It's that simple!Autonars is a cloud based answer to a problem that many of us have.  We're a bit intimidated by  the prospect of hosting a webinar for our products or services and may not be able to afford the cost of name brand webinar services. Doing a live webinar is STRESSFUL especially if you're leery of presenting live. If you make a mistake or have tech issues, everyone see's it, and your profits suffer. If that rings a bell for you, then explore the amazing Autonars capabilities.
Autonars resolves many of these issues that face the webinar producer.  It provides a software platform that will let you produce your webinar at a cost you can afford but with all the features you need to get you product or service in front of your selected audience.  In addition, Autonars provides all the training you need to produce and run your webinar.
In addition to putting the tools to create and run your webinar in your hands, you are also provided a number of pre-made product templates you can use.  These templates include a range of IM Affiliate products that can get you started quickly.  Instructions on how to use these templates is included in the Autonars training which includes a complete video training course on using Autonars.  This training is built into Autonars so you always have immediate access to these videos.
One time charge for Autonars
Pre-Made Webinars
Works on All Devices
Timed Actions / Call to Action
Simulated Attendees
Smart Question Filtering
Auto Generated Converted (optimized) Replay
With Autonars;
Guaranteed Highest Profits Every Time
Never worry about losing profits because your webinar software limits how many attendees you can have. With autonars, you can have as many attendees as you want! Not to mention the pre-recorded "smooth webinar" technology ensures you have the highest conversions every time…without EVER having to give a live webinar! This means no unforeseen embarrassing technical issues, and no problem profiting even if you have stage fright.
Profit Without Ever Having To Be There
There's only so much time in the day, meaning scaling webinars is hard. When you need to be in front of the computer every time you give a webinar presentation, you're severely limiting your time and missing out on tons of profits. With Autonars, you put all your presentations on autopilot and don't even need to be there! This means you can scale up your profits while doing literally none of the work you had to before – let the software do it for you.
Never Any Expensive Monthly Fees
By far one of the most annoying and scary problems with current webinar softwares is you need to pay monthly. When you get in on Autonars now, the software is yours FOREVER without ever having to pay a monthly fee. This means you won't be bleeding money and can use the software for FREE whenever you like.
Autonars is for;
Anyone who wants to cash in on webinars while doing the least amount of work
Anyone fed up with not being able to make any money online
Anyone who is ready to start getting results with webinars…without EVER having to give one
Anyone who wants profitable webinars handed to them already done
Anyone who wants one-time access to a software that automates a powerful income stream